{"id":1998913536046,"title":"Biotree Urn for Pets","handle":"buy-biotree-pet-urn-online","description":"\u003cp\u003e\u003cspan\u003eLosing a pet is a very difficult experience and when the time comes for our pets to cross the rainbow bridge, it often feels like we have lost of a part of ourselves. Biotree have created the Biotree Urn as a way to let our pets live on in a way that celebrates life. A remembrance of our loved ones that helps our planet and provides homes for other species. Not only that - you will also be helping animal focused organizations like \u003c\/span\u003e\u003ca title=\"Rhino Force\" href=\"http:\/\/www.rhinoforce.co.za\/\" target=\"_blank\" rel=\"noopener noreferrer\"\u003eRhino Force\u003c\/a\u003e\u003cspan\u003e and the \u003c\/span\u003e\u003ca title=\"South African Guide Dogs Association\" href=\"https:\/\/guidedog.org.za\/\" target=\"_blank\" rel=\"noopener noreferrer\"\u003eSouth African Guide-Dogs Association\u003c\/a\u003e\u003cspan\u003e. \u003c\/span\u003e\u003c\/p\u003e\n\u003cp\u003e\u003cstrong\u003eEach Biotree Urn contains:\u003c\/strong\u003e\u003c\/p\u003e\n\u003cp style=\"padding-left: 30px;\"\u003e• Three indigenous tree species for you to choose from.\u003cbr\u003e• A Rhino Force handmade bracelet (as a memorial bracelet)\u003cbr\u003e• Soil disc filled with all the nutrients your Biotree requires.\u003cbr\u003e• A unique online memorial registration code to geotag your Biotree Urn and write an online memorial for your pet.\u003c\/p\u003e\n\u003c!-- TABS --\u003e\n\u003ch5\u003eMore Info\u003c\/h5\u003e\n\u003cp\u003e\u003cstrong\u003eYour purchase will have the following effect on our planet:\u003c\/strong\u003e\u003c\/p\u003e\n\u003cp style=\"padding-left: 30px;\"\u003e• You will be creating a natural habitat for animal life.\u003cbr\u003e• Your Biotree will produce an average of 117kgs of oxygen a year.\u003cbr\u003e• Your Biotree will reduce carbon dioxide production by an average of 21kgs a year.\u003cbr\u003e• You will be actively reducing the adverse effects of traditional burial. \u003c\/p\u003e\n\u003cp\u003e\u003cstrong\u003eBy purchasing this Biotree Urn for Pets you are supporting Biotree partners:\u003c\/strong\u003e\u003c\/p\u003e\n\u003cp\u003e\u003cstrong\u003e \u003c\/strong\u003e\u003c\/p\u003e\n\u003cp\u003e\u003cimg alt=\"Guide Dogs Association of South Africa\" src=\"https:\/\/biotree.earth\/img\/Guide-Logo.png\" height=\"145\" width=\"412\"\u003e \u003c\/p\u003e\n\u003cp\u003eService dogs play a vital role in the lives of people who have physical, visual or developmental needs. Each dog is trained and matched to perfectly suit their owners needs, which is an expensive process starting from when they are puppies. For every Biotree Urn for animals sold a donation is made to help sponsor a service dog to someone in need. \u003c\/p\u003e\n\u003cp\u003e\u003cimg alt=\"Rhino Force\" src=\"https:\/\/biotree.earth\/img\/Rhino-Logo.png\" height=\"206\" width=\"312\"\u003e \u003c\/p\u003e\n\u003cp\u003eSouth Africa's Rhinos are in grave danger of extinction due to poaching and habitat loss. The biggest threat to the species is the illegal poaching for their horns. In traditional Chinese medicine it is still believed that a Rhinos horn has great medicinal properties, although it has been proven that a Rhinos horn has no medicinal value what so ever. The trade of Rhino horn is still an active practice and because of this demand, the species are on the brink of extinction.\u003cspan\u003e \u003c\/span\u003e\u003cbr\u003e\u003cbr\u003eThe Rhino Force bracelet included in the Biotree Urn helps to raise funds in support of Rhino conservation efforts, to reduce the demand for Rhino horn and to protect all five Rhino species from poaching and habitat loss for future generations. These bracelets are made by The Bead Coalition, an organisation that helps to create jobs for women in rural areas by creating handmade, bespoke, cause related bracelets.\u003c\/p\u003e\n\u003cp\u003e\u003cimg alt=\"Rhino Force\" src=\"https:\/\/biotree.earth\/img\/Rhino-01.jpg\" height=\"184\" width=\"167\"\u003e\u003c\/p\u003e\n\u003ch5\u003eReviews\u003c\/h5\u003e\n\u003cp\u003e\u003c\/p\u003e\n\u003c!-- \/TABS --\u003e","published_at":"2019-09-06T09:53:53+02:00","created_at":"2019-09-06T09:53:53+02:00","vendor":"Biotree","type":"Dogs","tags":[],"price":249500,"price_min":249500,"price_max":249500,"available":true,"price_varies":false,"compare_at_price":null,"compare_at_price_min":0,"compare_at_price_max":0,"compare_at_price_varies":false,"variants":[{"id":17531982544942,"title":"Default Title","option1":"Default Title","option2":null,"option3":null,"sku":"Biotree-Pet","requires_shipping":true,"taxable":true,"featured_image":null,"available":true,"name":"Biotree Urn for Pets","public_title":null,"options":["Default Title"],"price":249500,"weight":100,"compare_at_price":null,"inventory_management":"shopify","barcode":""}],"images":["\/\/cdn.shopify.com\/s\/files\/1\/0028\/0212\/2798\/products\/biotree-for-animals.jpg?v=1567762110","\/\/cdn.shopify.com\/s\/files\/1\/0028\/0212\/2798\/products\/biotree-animal-exploded.jpg?v=1567762110"],"featured_image":"\/\/cdn.shopify.com\/s\/files\/1\/0028\/0212\/2798\/products\/biotree-for-animals.jpg?v=1567762110","options":["Title"],"media":[{"alt":"Biotree Urn for Pets","id":2631144701998,"position":1,"preview_image":{"aspect_ratio":1.0,"height":2000,"width":2000,"src":"https:\/\/cdn.shopify.com\/s\/files\/1\/0028\/0212\/2798\/products\/biotree-for-animals.jpg?v=1567762110"},"aspect_ratio":1.0,"height":2000,"media_type":"image","src":"https:\/\/cdn.shopify.com\/s\/files\/1\/0028\/0212\/2798\/products\/biotree-for-animals.jpg?v=1567762110","width":2000},{"alt":"Biotree Urn for Pets","id":2631144734766,"position":2,"preview_image":{"aspect_ratio":1.0,"height":2172,"width":2172,"src":"https:\/\/cdn.shopify.com\/s\/files\/1\/0028\/0212\/2798\/products\/biotree-animal-exploded.jpg?v=1567762110"},"aspect_ratio":1.0,"height":2172,"media_type":"image","src":"https:\/\/cdn.shopify.com\/s\/files\/1\/0028\/0212\/2798\/products\/biotree-animal-exploded.jpg?v=1567762110","width":2172}],"content":"\u003cp\u003e\u003cspan\u003eLosing a pet is a very difficult experience and when the time comes for our pets to cross the rainbow bridge, it often feels like we have lost of a part of ourselves. Biotree have created the Biotree Urn as a way to let our pets live on in a way that celebrates life. A remembrance of our loved ones that helps our planet and provides homes for other species. Not only that - you will also be helping animal focused organizations like \u003c\/span\u003e\u003ca title=\"Rhino Force\" href=\"http:\/\/www.rhinoforce.co.za\/\" target=\"_blank\" rel=\"noopener noreferrer\"\u003eRhino Force\u003c\/a\u003e\u003cspan\u003e and the \u003c\/span\u003e\u003ca title=\"South African Guide Dogs Association\" href=\"https:\/\/guidedog.org.za\/\" target=\"_blank\" rel=\"noopener noreferrer\"\u003eSouth African Guide-Dogs Association\u003c\/a\u003e\u003cspan\u003e. \u003c\/span\u003e\u003c\/p\u003e\n\u003cp\u003e\u003cstrong\u003eEach Biotree Urn contains:\u003c\/strong\u003e\u003c\/p\u003e\n\u003cp style=\"padding-left: 30px;\"\u003e• Three indigenous tree species for you to choose from.\u003cbr\u003e• A Rhino Force handmade bracelet (as a memorial bracelet)\u003cbr\u003e• Soil disc filled with all the nutrients your Biotree requires.\u003cbr\u003e• A unique online memorial registration code to geotag your Biotree Urn and write an online memorial for your pet.\u003c\/p\u003e\n\u003c!-- TABS --\u003e\n\u003ch5\u003eMore Info\u003c\/h5\u003e\n\u003cp\u003e\u003cstrong\u003eYour purchase will have the following effect on our planet:\u003c\/strong\u003e\u003c\/p\u003e\n\u003cp style=\"padding-left: 30px;\"\u003e• You will be creating a natural habitat for animal life.\u003cbr\u003e• Your Biotree will produce an average of 117kgs of oxygen a year.\u003cbr\u003e• Your Biotree will reduce carbon dioxide production by an average of 21kgs a year.\u003cbr\u003e• You will be actively reducing the adverse effects of traditional burial. \u003c\/p\u003e\n\u003cp\u003e\u003cstrong\u003eBy purchasing this Biotree Urn for Pets you are supporting Biotree partners:\u003c\/strong\u003e\u003c\/p\u003e\n\u003cp\u003e\u003cstrong\u003e \u003c\/strong\u003e\u003c\/p\u003e\n\u003cp\u003e\u003cimg alt=\"Guide Dogs Association of South Africa\" src=\"https:\/\/biotree.earth\/img\/Guide-Logo.png\" height=\"145\" width=\"412\"\u003e \u003c\/p\u003e\n\u003cp\u003eService dogs play a vital role in the lives of people who have physical, visual or developmental needs. Each dog is trained and matched to perfectly suit their owners needs, which is an expensive process starting from when they are puppies. For every Biotree Urn for animals sold a donation is made to help sponsor a service dog to someone in need. \u003c\/p\u003e\n\u003cp\u003e\u003cimg alt=\"Rhino Force\" src=\"https:\/\/biotree.earth\/img\/Rhino-Logo.png\" height=\"206\" width=\"312\"\u003e \u003c\/p\u003e\n\u003cp\u003eSouth Africa's Rhinos are in grave danger of extinction due to poaching and habitat loss. The biggest threat to the species is the illegal poaching for their horns. In traditional Chinese medicine it is still believed that a Rhinos horn has great medicinal properties, although it has been proven that a Rhinos horn has no medicinal value what so ever. The trade of Rhino horn is still an active practice and because of this demand, the species are on the brink of extinction.\u003cspan\u003e \u003c\/span\u003e\u003cbr\u003e\u003cbr\u003eThe Rhino Force bracelet included in the Biotree Urn helps to raise funds in support of Rhino conservation efforts, to reduce the demand for Rhino horn and to protect all five Rhino species from poaching and habitat loss for future generations. These bracelets are made by The Bead Coalition, an organisation that helps to create jobs for women in rural areas by creating handmade, bespoke, cause related bracelets.\u003c\/p\u003e\n\u003cp\u003e\u003cimg alt=\"Rhino Force\" src=\"https:\/\/biotree.earth\/img\/Rhino-01.jpg\" height=\"184\" width=\"167\"\u003e\u003c\/p\u003e\n\u003ch5\u003eReviews\u003c\/h5\u003e\n\u003cp\u003e\u003c\/p\u003e\n\u003c!-- \/TABS --\u003e"}
Biotree Urn for Pets
Your purchase will have the following effect on our planet:
• You will be creating a natural habitat for animal life.
• Your Biotree will produce an average of 117kgs of oxygen a year.
• Your Biotree will reduce carbon dioxide production by an average of 21kgs a year.
• You will be actively reducing the adverse effects of traditional burial. 
By purchasing this Biotree Urn for Pets you are supporting Biotree partners:

Service dogs play a vital role in the lives of people who have physical, visual or developmental needs. Each dog is trained and matched to perfectly suit their owners needs, which is an expensive process starting from when they are puppies. For every Biotree Urn for animals sold a donation is made to help sponsor a service dog to someone in need.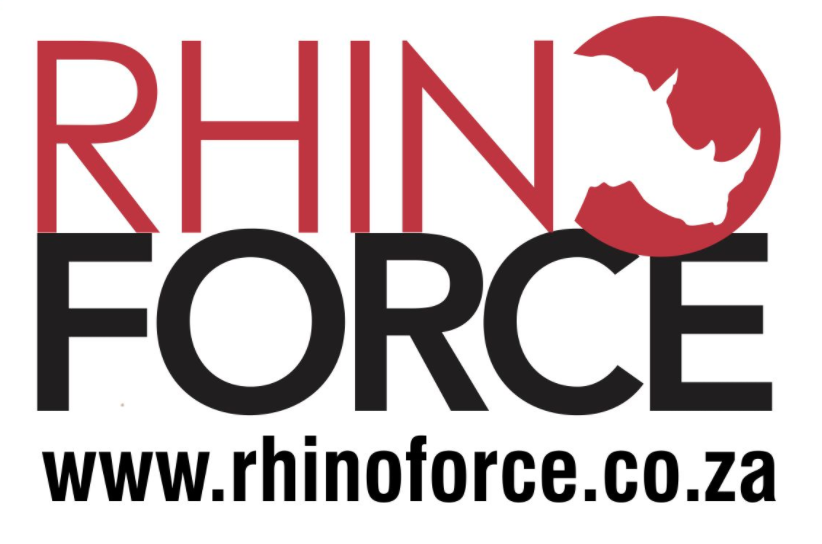 South Africa's Rhinos are in grave danger of extinction due to poaching and habitat loss. The biggest threat to the species is the illegal poaching for their horns. In traditional Chinese medicine it is still believed that a Rhinos horn has great medicinal properties, although it has been proven that a Rhinos horn has no medicinal value what so ever. The trade of Rhino horn is still an active practice and because of this demand, the species are on the brink of extinction. 

The Rhino Force bracelet included in the Biotree Urn helps to raise funds in support of Rhino conservation efforts, to reduce the demand for Rhino horn and to protect all five Rhino species from poaching and habitat loss for future generations. These bracelets are made by The Bead Coalition, an organisation that helps to create jobs for women in rural areas by creating handmade, bespoke, cause related bracelets.